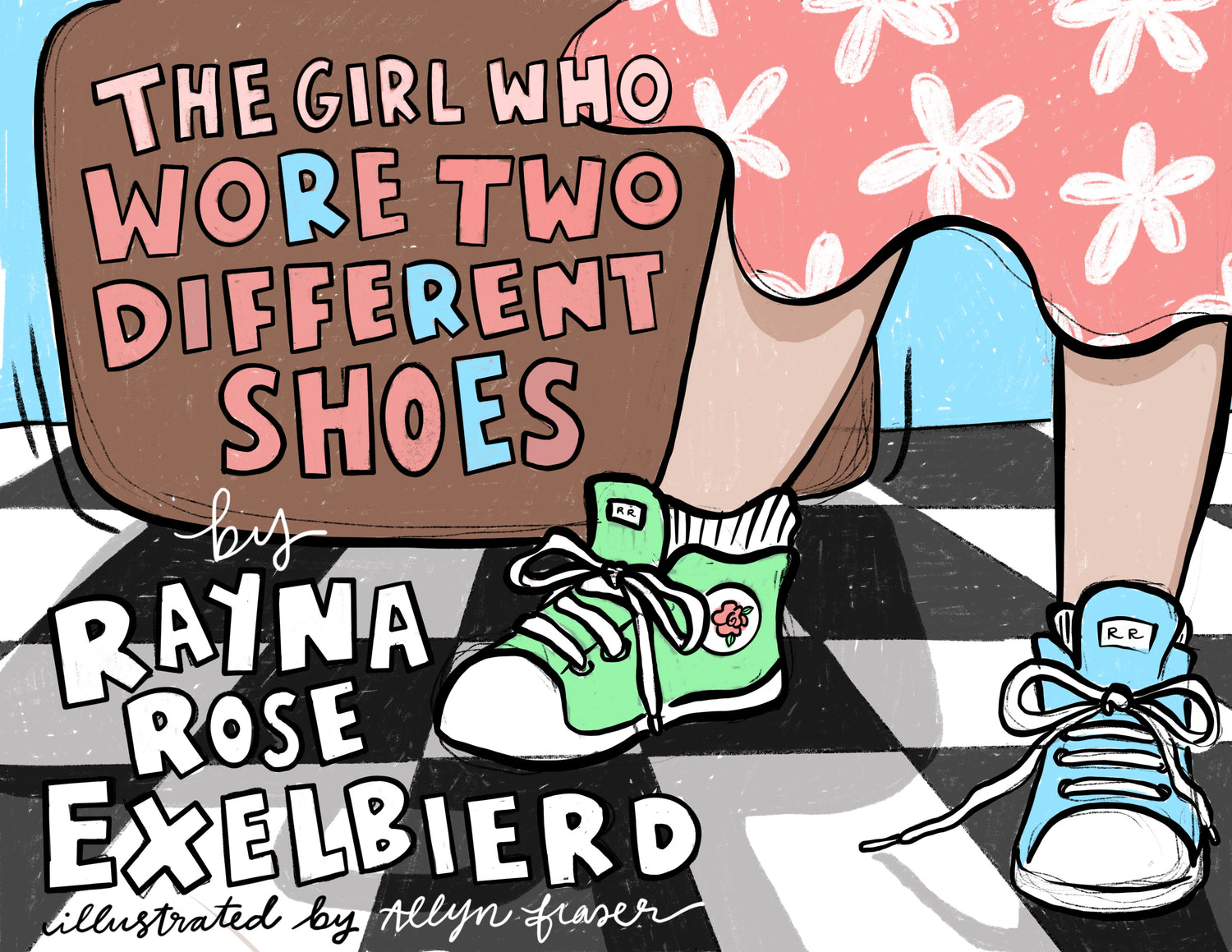 PRE-SALE: The Girl Who Wore 2 Different Shoes
"Did you know that Rayna Rose likes to wear two different shoes? Differences make us special. What you choose is up to you!"
Check it out NOW!
The Girl Who Said Hello to Everyone- Hardback FREE SHIPPING
Inspired by the loss of her Father Allen Exelbierd Rayna Rose wrote a book for kids ages 3-7 to learn kindness, conversation, and resilience. 
"Didn't you know? Everyone deserves to hear hello. Rayna Rose wrote this book to teach about family, friendship, kindness, and connection. I hope my story inspires you to write your own! All you need is a poem or a story, some art and then you're off to a great start! You can do anything you set your mind to, I believe in you! "
Regular price
Sale price
$29.99 USD
Unit price
per
Sale
Sold out
View full details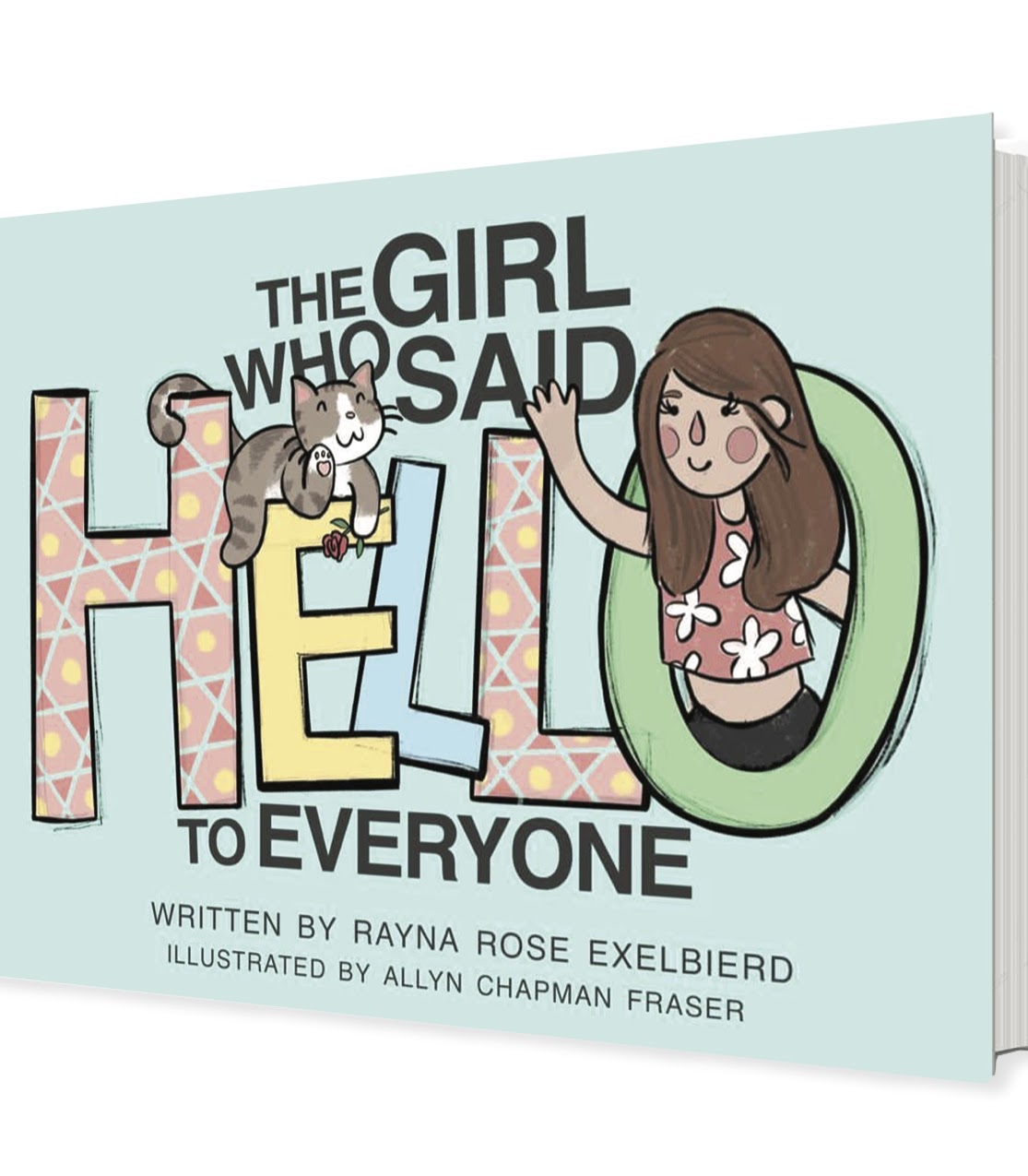 Featuring Real People

Real Places & Animals

In Memphis, Tennessee & Delray Beach, Florida
Testimonials
Alexis K

A children's book that touches on kindness, dealing with loss, and acceptance in a way for a child to understand. It's a beautiful book with a beautiful meaning every parent should want their child to carry with them.

Laurel C

When we were kids you always said hello to me, and as a weird kid it meant the world.

Michelle R

When Rayna lost her Dad a few years ago, it was her writing and the values he instilled in her that inspired her to take her life's journey to the place she was meant to be.Inspiring young people has become her calling. And her new children's book is the greatest gift we could give to children we love as they live a chapter of their life journey which will truly never be forgotten.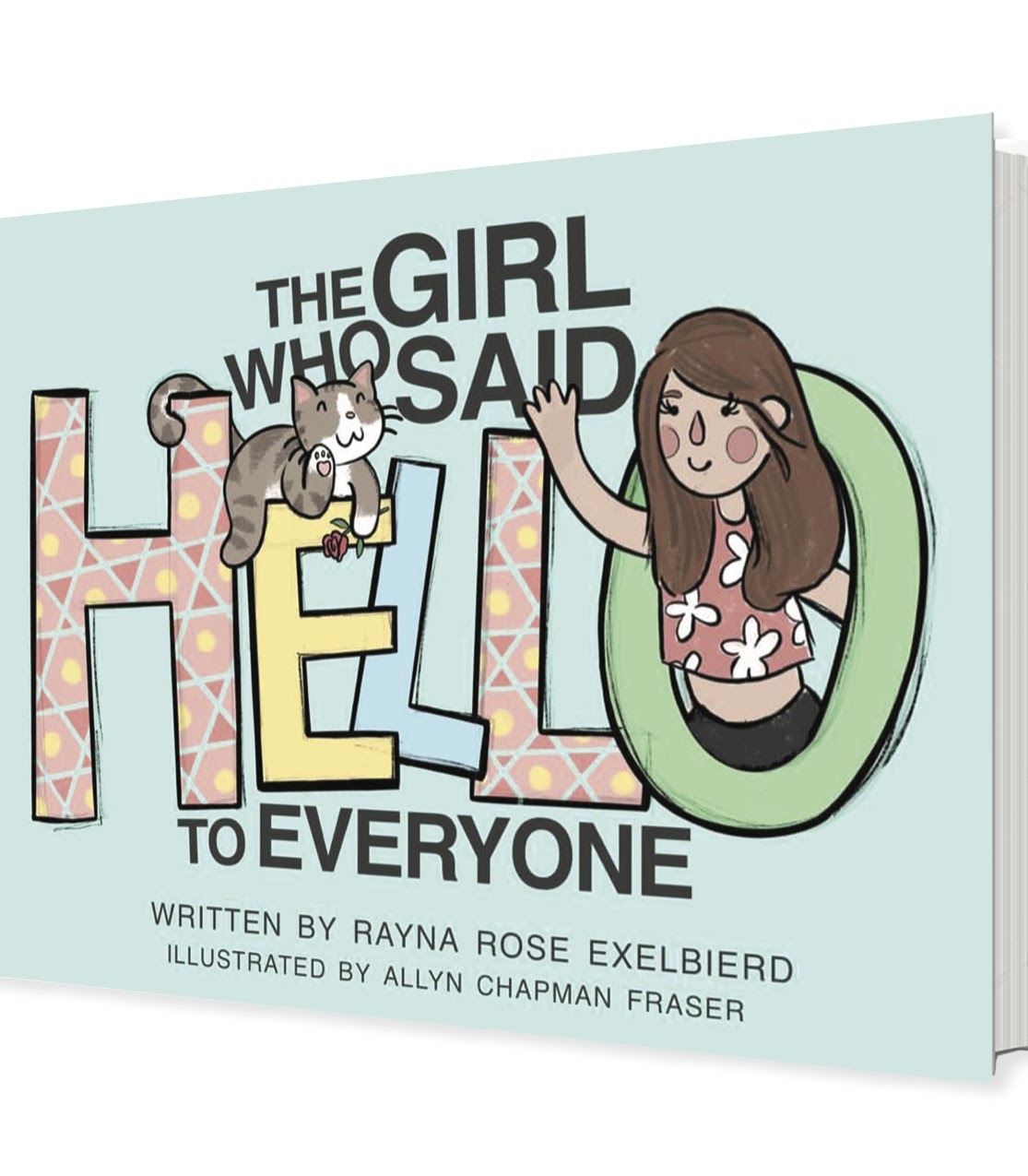 The Girl Who Said Hello to Everyone
Inspired by the loss of her father Allen Exelbierd, Rayna Rose Exelbierd wrote a book teaching kids ages 3-7 kindness, conversation, and resilience.